Archive for the 'Wet' Category:
Posted on May 19, 2012
Hailey's getting naked in the river
and I know none of you want to miss this one.  She looks like a beautiful river nymph in her
black bikini
and when she takes it off she looks even more like a piece of nature itself.  I just wish I could run down there, tackle her, and take her home.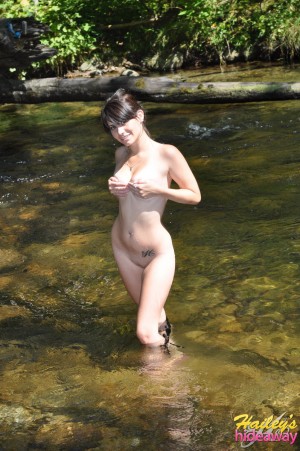 Click Here For More Pictures