Posts Tagged 'heels'
Posted on May 19, 2012
Hailey has a riding crop and she looks ready for some bondage play!  Her
black lingerie
is awesome but don't worry about it too much, she's taking it off.  The real question is, are you going to let her have her way with you or are you going to turn the tables and
give her a good spanking
?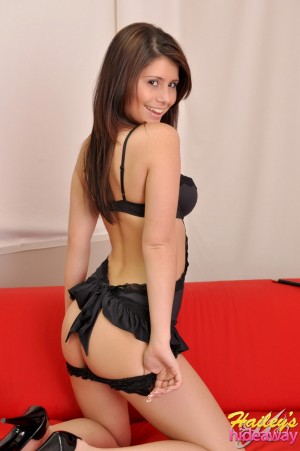 Click Here For More Pictures
Posted on May 19, 2012
Lacy black lingerie
is definitely going to let Hailey draw even more horny men to her fan club.  Those pink lace boyshorts are nice too, but the pretty lace is just the start of the hotness here, because Hailey is going to be taking it all off.  All you have to do is decide which part of her
beautiful body
you like best.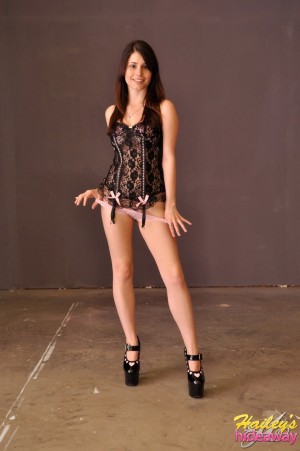 Click Here For More Pictures