Posts Tagged 'cleavage'
Posted on May 19, 2012
Here are some nice, simple
Hailey candids
.  She looks really sweet in her jeans and red sweater, but Hailey can make anything into a naughty good time, and she starts things off right by letting us know that she's
not wearing any panties
.  You can guess how hot things get from there.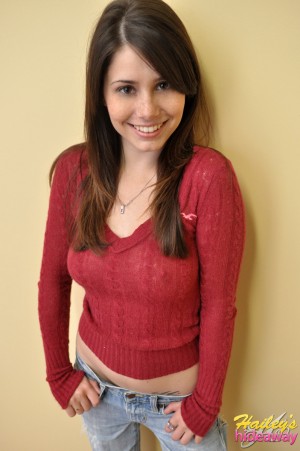 Click Here For More Pictures
Posted on May 19, 2012
You can't go wrong with the
beautiful young Hailey
in her flirty pink hearted teddy, especially when you notice that she doesn't have any panties on underneath.  I'm all about staring at this pretty little goddess's ass for awhile, and I'm sure none of you are going to complain.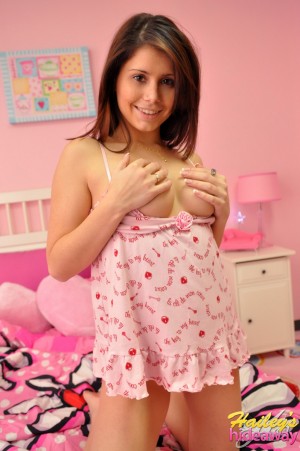 Click Here For More Pictures